We are purveyors of fine vintage military timepieces and other special and rare collectibles.
We specialise in British and German military wristwatches and clocks originating from the period from the beginning of the Second World War onwards.
We are very particular in regard to what we offer for sale. Many of our items come with some interesting history and provenance which help to make them that little bit more special to any keen enthusiast or collector.
All of our items are certified as being completely genuine and authentic and come with a full fourteen day "no quibble" money back guarantee. The majority of our watches and clocks are offered for sale after undergoing a full and comprehensive service by one of our highly skilled and experienced horologists. We also offer a free six month warranty on every watch and clock we sell. This means that you can buy from us with complete confidence.
Our stock is continually changing so should you not see what you are looking for on our website please feel free to give us a call to discuss your requirements.
All of our items are available to view strictly by appointment only near to our London headquarters.
For as long as I can recall I have always had a deep rooted fascination for the past and in particular, the Second World War. This goes as far back to when I was around five or six years old when I became engrossed in my fathers old Warlord and Commando Annuals.
Learning about the tumultuous events of the Second World War had a profound impact on me as a young child and I yearned to learn more about this remarkable period in history and in particular, the lonely struggle of Britain against near impossible odds.
My interest in the period has never diminished and has grown ever more extensively over the years. My passion rapidly became my obsession as I began to collect a wide range of rare and varied collectibles from the era.
After long deliberation, I decided to take the bold step to turn my life's passion into my profession and consequently, Finest Hour came to be. Happily, this enables me to fully immerse myself amongst all the beautiful things that continue to excite me and bring me so much pleasure.
I sincerely hope that our website and the many special items we offer for sale bring you the same sense of joy, nostalgia and wonderment.
We very much look forward to hearing from you.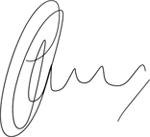 Christopher Herbert
Finest Hour Timepieces Ltd